Extras
(2005)
IMDB
English comedie serie staring Ricky Gervais (The office)
Quote :

Extras charts the lives of 2 "supporting actors" Andy Millman (Ricky Gervais) and his friend Maggie Jacobs (Ashley Jensen), and Andy's substandard agent and ex-Carphone Warehouse employee Darren Lamb (Stephen Merchant) as Millman rises to fame.
My god this is soooo much fun.
The best comedy serie I have seen in a long time
12 episodes of pure enjoyment (or at least 10 cause I still have 2 to watch

)
The particularity of this serie is that every episodes has a guest star such as Samuel L. Jackson. David Bowie, Daniel Radcliffe....
It is really funny: dark and subtile sense of humour
Watch it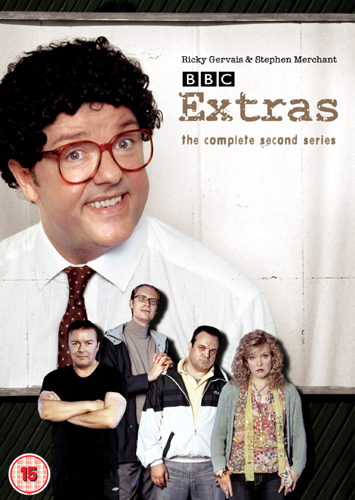 _________________
"I'd give my life to be dead"